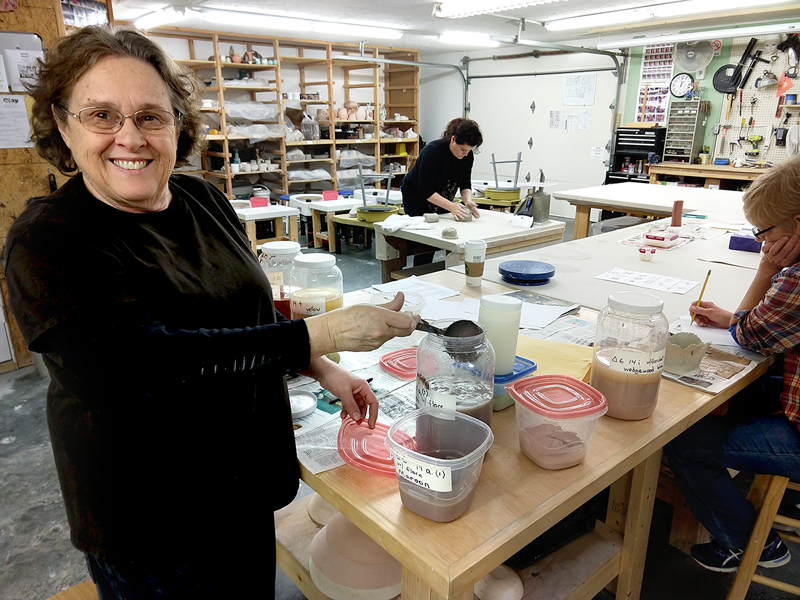 Teaching is an aspect of my art making that is joyful and motivating. Small classes allow time for sharing my knowledge about ceramics and sculpture. Enthusiasm for ceramic art is a shared feeling in every class. Join a class at AA Clay Studio & Gallery.
https://alexadamsclaywork.com/hand-building.php
Workshops include instruction and direct experience with basic hand building techniques, such as coil and slab construction methods. Students learn techniques by making functional and sculptural forms, with added attention to surface decoration and glaze application. Finished pieces are fired and glazed. Intermediate level students are encouraged to work on independent projects. All materials and tools are supplied.
Handbuilding Class at AA Clay Studio and Gallery: